Exactly a month ago, Fobia – St. Dinfna Hotel was released. Like many Indie horror titles, it took my attention. A horror story in a hotel didn't sound very creative at first. There have been many horror movies/stories about cursed hotels. And this one shouldn't be different. Right? Well, wrong(mostly). Fobia welcomes you with an engaging story, a time-bending tool, and moderate combat. After our Top 5 Horror Games You Must Play , this game will be an example of What a good Indie horror game should and shouldn't have?
Fobia – St. Dinfna Hotel is an Indie survival-horror game where you play as a reporter in the St. Dinfna Hotel. The game was developed by Pulsatrix Studios and published by Maximum Games. The game is Pulsatrix Studios' first title on Steam. For a first installment, the game is impressive. It checks out many horror game elements in it. So, without further ado, let's start with its story: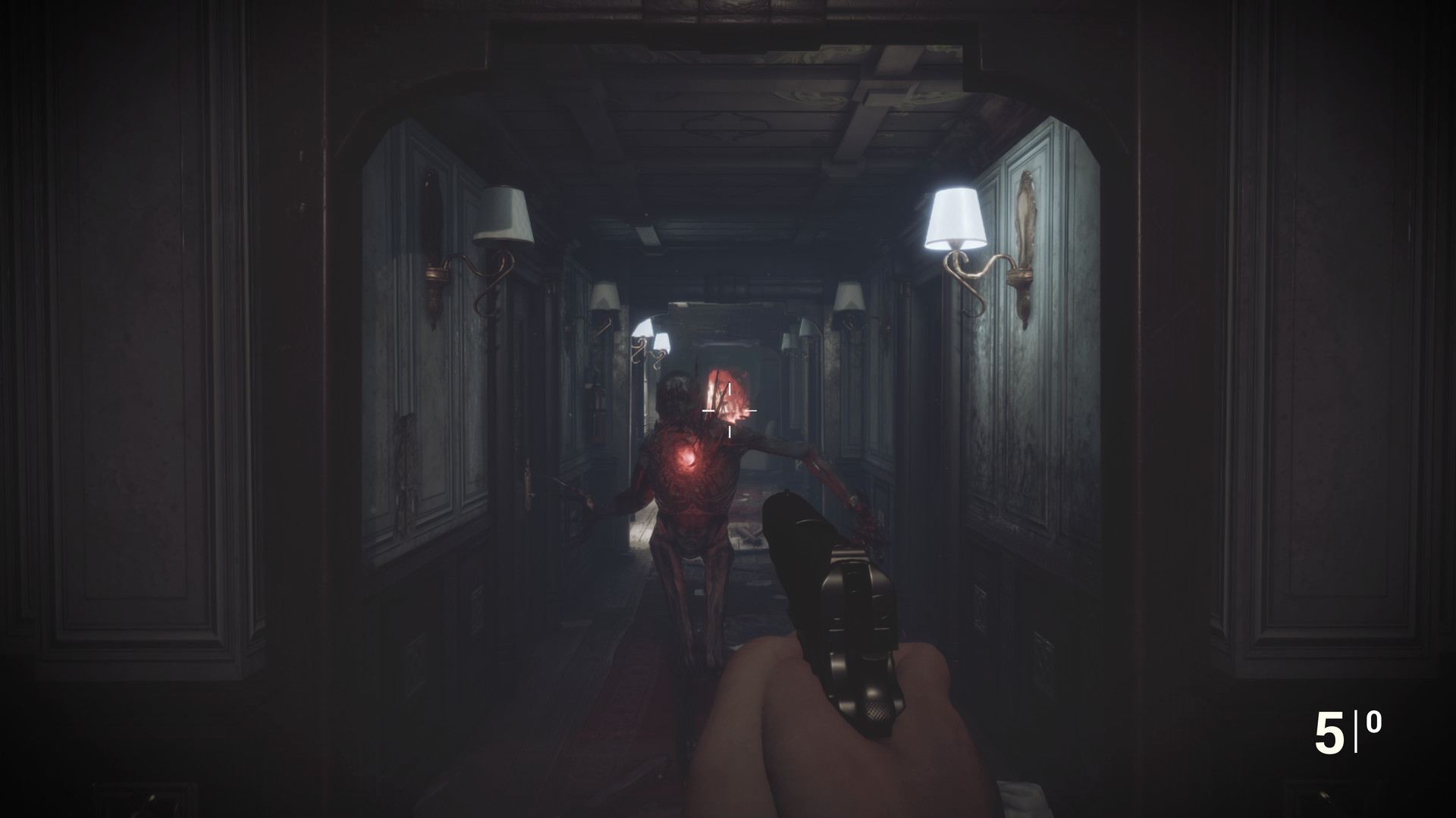 Most Important Piece Of The Pie: Story
A reporter, Roberto Leite Lopes, is investigating a hotel called St. Dinfna Hotel. There have been many disappearances in the hotel. We start the game as Roberto. With our time-bending tool, we need to figure out what's happening (and happened) in the hotel. The game connects past with present very well. The story is engaging. Every piece of information tells you just enough for you to wonder even more. I was going to point out some things in the gameplay section. But I think this part is more connected to them.
First, the voice acting is a bit unexciting. The characters usually lack emotion in their delivery. Considering Fobia – St. Dinfna Hotel is an Indie title, we can understand they invested more in story writing and game making.
Second, some puzzles are disconnected from the game. Mostly the ones aren't mandatory (like for resources and upgrades). For this reason, I don't think this is a big issue. But solving unrelated puzzles gets dull after some point.
A Gameplay In A Cursed Hotel
Overall, the gameplay is alright. Fobia has a lot of similarities with Resident Evil. Like solving puzzles for more resources, backtracking after finding new things, and killing creatures in narrow corridors. But the game includes an original time-bending tool for the player: the camera.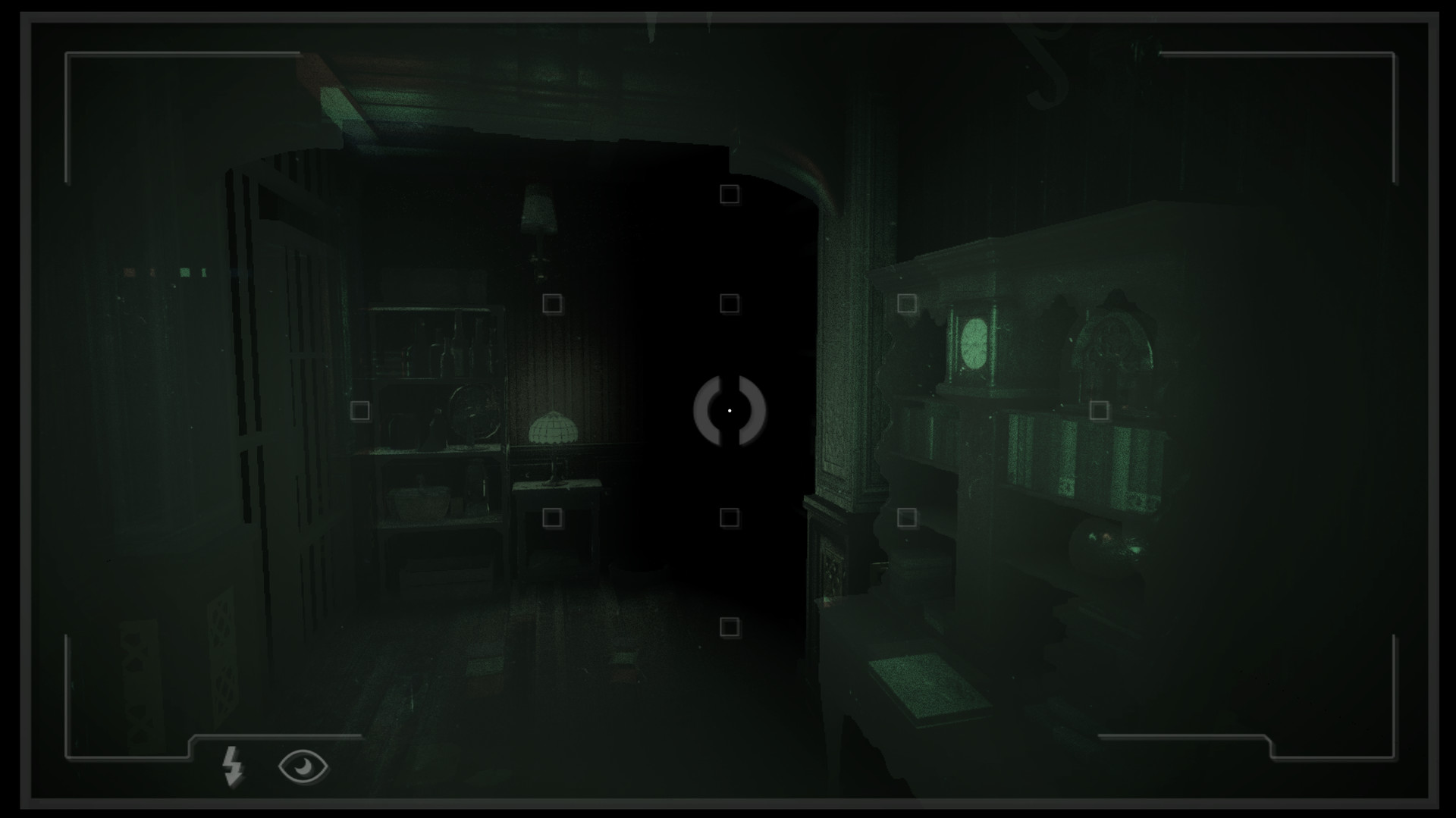 As I mentioned, the developers connect past with present very well, and the tool for that is the camera. After putting the pieces together, we made a camera that let us see and interact with the past. It is one of the most out-of-the-box features I have seen for a long time. Pulsatrix Studios deserves the credit for this concept. You will use the camera for the main story and some side puzzles.
The combat is easy. Several rounds of bullets will be enough for most of the enemies. Upgrades and extra resources can be helpful, for sure. But taking your time to solve more puzzles for them is generally unnecessary.
Lastly, the game is dark. I know, the haunted hotels aren't illuminated very well. But playing this game with sunlight passing through your curtains is challenging. Maybe making the game a little less dark could have been better for the gameplay experience.
Final Thoughts
From Fobia – St. Dinfna Hotel, we can say unconnected puzzles with too dark gameplay is something a good Indie horror game shouldn't have. And an original feature with an engaging premise is something a good Indie horror game should have. After almost ten hours of playtime, the game gets a 6/10 Lawod Point. Even though the graphics and the storyline are well made, the game revolves around puzzle solving, which isn't very entertaining after several hours. If you are interested, check out our gameplay:
You can find the game on PC, PS4, PS5, Xbox One, Xbox Series X/S. For exploring the horrors of St. Dinfna Hotel, you need to have recommended system requirements:
OS: WINDOWS® 7, 8, 8.1, 10, 11 (64-BIT Required)
Processor: Core i5 8600 or AMD Ryzen 5 3600X
Memory: 8 GB RAM
Graphics: NVIDIA GeForce GTX 1060 6GB or Radeon RX 580 8GB
DirectX: Version 12
Storage: 10 GB available space